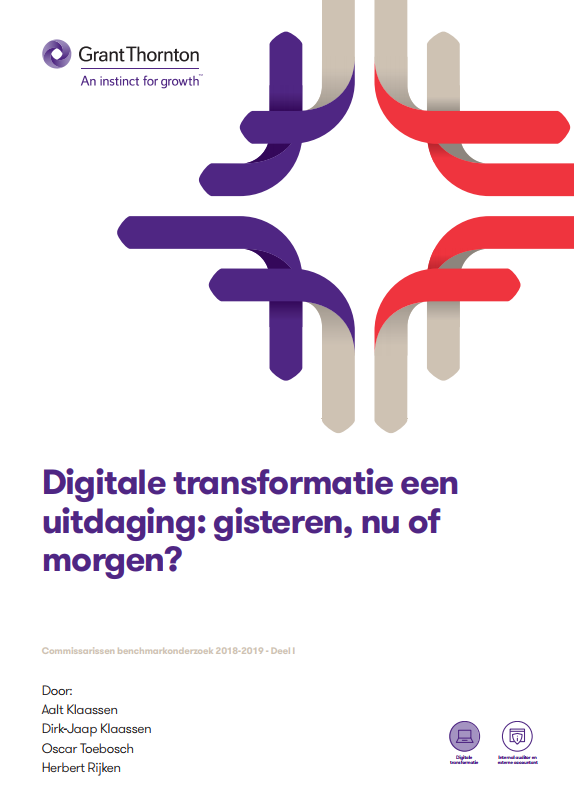 In 2018, the annual benchmark survey among Supervisory
Directors was held for the tenth consecutive time. A total of 249
Supervisory Directors, 28 members of the Executive Board (EB)/
Management Board (MB), 31 secretaries of the Supervisory
Board (SB) and 35 internal auditors participated in the survey.
This means a slight increase in the response rate, on a 'like for
like' basis, compared to last year. Part of the data was gathered
during personal interviews (138 – the highest number so far).
Contents of the first sub-report
Future prospects of the company/organization: challenges and assets

General overview Supervisory Directorship: overall assessment compared to the
standard/ambition

Updating the goals & strategy and the profiles of the SB and EB

Technical competences of (members of) the SB

Digital transformation

Collaboration within the SB

Collaboration between the SB and EB